Patricia Garcia Duarte, Member, Governance Committee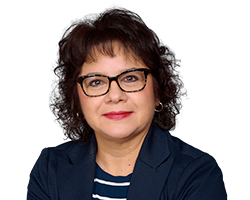 In March 2022, Patricia Garcia Duarte started a new position as Executive Vice President of Homeownership Initiatives for Chicanos Por La Causa. Previously, she served as the president and chief executive officer of Trellis, an Arizona not-for-profit organization dedicated to making stable homes and communities possible by educating, building, and lending. The organization has prepared over 3,500 home buyers to purchase their first home. She was formerly at Chase as the Arizona manager for the community development group. She was responsible for helping the bank invest in communities to support the bank's requirements under the Community Reinvestment Act (CRA).
Mrs. Garcia Duarte earned a B.A. degree from Arizona State University.
Save