Gregg Warren, Member, Audit and Risk Committee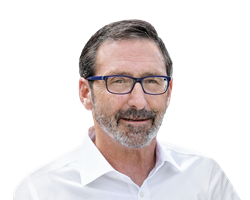 Since 1985 Gregg Warren has served as president of DHIC based in Raleigh, North Carolina. He has led his organization in the production of over 2,200 apartment homes in 37 different communities. DHIC's Homeownership Center touches over 350 families annually, with about one-third of these families purchasing their first home in any given year. DHIC also serves as a developer of homes and townhomes. DHIC has $150 million in assets, and serves more than 3,400 residents. He currently serves on the board of directors of the Hope Center at Pullen.
Mr. Warren earned a M.S., Regional Planning, from the University of North Carolina and completed Harvard's Achieving Excellence program at Kennedy School of Government.
Save