Peter A. Lefferts, Chair Emeritus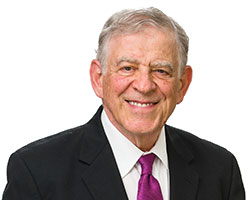 Peter Lefferts has served the CHC Board for three decades, as founding Board Chair, as member and chair of several Board committees, and now as a Board member and corporate Treasurer.
Prior to retirement, Mr. Lefferts had a 36-year international career as a financial services executive and start-up specialist with Citicorp and American Express. Following retirement, Lefferts served several American Express consumer banking entities as an independent external director, Compliance Chair, and Audit Committee member.
He has actively supported affordable housing initiatives across the USA, including his current service on the Board and Executive Committee of Artspace Projects, Inc., a national nonprofit developer of affordable live-work spaces for creative artists.
Mr. Lefferts chaired the US project team in a multinational task force which developed the ISO global standard for personal financial planning under the aegis of the ISO-International Organization for Standardization. Peter currently serves on the Board of the Economic Club of Tampa, FL, where he helped to launch the Club's annual "Florida Economic Forum."
Peter Lefferts and his wife Jane grew up in Baltimore, MD, where they met as colleagues on their high school newspaper. Now, residents of Tampa, FL, they have two grown sons (with grandchildren) in Tampa and in Rockville, MD.
Mr. Lefferts earned a B.A. from Amherst College, an M.A. (International Studies) from Johns Hopkins University, and completed course work in accounting and finance at New York University Graduate School of Business. He has been a guest lecturer in several countries, most recently at the business schools of the University of Florida (Gainesville) and the University of Nebraska (Omaha).


Save
Save