Neet Pulliam, Loan Admin Officer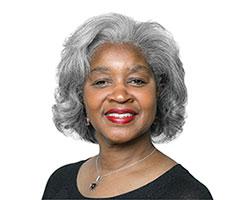 As Loan Administrator Officer, Ms. Pulliam is responsible for overseeing and managing CHC-owned loans, along with loans serviced on behalf of client NeighborWorks organizations. Ms. Pulliam evaluates all aspects of the Single-Family loan portfolio for efficiency, accuracy, and loan integrity. She produces and compiles management reports and assesses any operational risks within loan portfolios.
Before working for Community Housing Capital, Ms. Pulliam served as Assistant Vice President and Client Service Manager of Operations in Wealth Management Credit for Wells Fargo Bank. Ms. Pulliam earned a Bachelor of Arts in Mass Communications from Clark Atlanta University in Atlanta, Georgia.
Contact Neet at (678) 904-1308 or
This email address is being protected from spambots. You need JavaScript enabled to view it.