Wendy Gilbert, Senior Loan Closer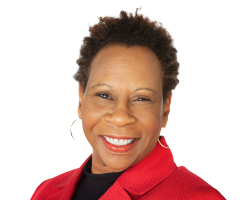 As Senior Loan Closer, Wendy E. Gilbert is responsible for Real Estate Loan Closings, managing legal representation, and organizational legal needs.
Before joining Community Housing Capital, Wendy spent twenty-eight years in the banking industry in Bank Operations, Construction Loan Administration, and Portfolio Analysis. Most recently, Wendy served as Group Vice President, SunTrust Bank, Commercial Real Estate Closing Team Leader, managing a highly skilled closing staff. Other positions held were OREO Closer (foreclosed properties), Portfolio Analyst, and OREO Team Leader.
Wendy began her banking career in 1988 as a Merger Support Specialist with First Union Bank. During her tenure with First Union Bank, other positions were Transportation Analyst, serving the entire bank transportation network, ATM Financial Analyst, and Construction Loan Administrator. In 2000 Wendy went on to work for Branch Banking and Trust Company's Commercial Real Estate Group.
Wendy has also worked for Branch Banking and Trust Company, Commercial Real Estate Group, Banker's Bank, a participation bank, and the Federal Deposit Insurance Corporation (FDIC). Wendy's experience includes development and documenting processes and procedures, delivering structured training, and facilitating presentations.
Wendy served proudly in the United States Army for eight years.
Contact Wendy at (678) 538-9914 or
This email address is being protected from spambots. You need JavaScript enabled to view it.