Jan Adams, Senior Underwriter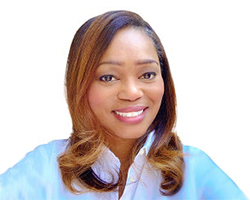 As VP, Credit Administration, Ms. Adams is responsible for interpreting and ensuring adherence to loan policies and procedures in the presentation of clear and balanced credit approval documentation.
She works with the Chief Credit Officer to provide ongoing review, recommendation and refinement of loan policies and procedures and contributes to special credit projects related to improving efficiency and maintaining high credit quality standards.
Before joining the Community Housing Capital team and over the past 20 years, Ms. Adams has worked as an independent commercial real estate consultant, as well as, as a senior underwriting manager in a few large and mid-size commercial banks in the Atlanta area. Ms. Adams completed her Bachelor of Arts in Psychology from Miami University and a Master of Business Administration in Real Estate and Banking from Terry College of Business at the University of Georgia.
Contact Jan at (678) 538-9926 or
This email address is being protected from spambots. You need JavaScript enabled to view it.