Donyetta Edwards, Loan Officer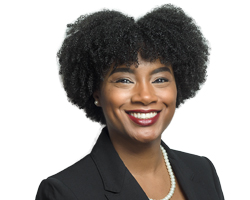 Southern Region
As a Loan Officer, Donyetta Edwards originates both Interim and Permanent loans by supporting existing client relationships and identifying new relationships for expansion. With more than 15 years of experience, Ms. Edwards has spent the last ten years specializing in affordable housing lending and underwriting.

Previously, Ms. Edwards served as Manager of Investment Underwriting for Gardner Capital. Her primary responsibility was to oversee the Underwriting/Syndication group and to serve as a Project Underwriting Manager for LIHTC deals in which Gardner Capital was the state tax credit equity partner. While at Gardner, Ms. Edwards closed over 30 LIHTC deals that totaled over $120,000,000 in state tax credit equity contribution.

Ms. Edwards also served as Assistant Vice President for SunTrust Bank Community Capital as a Senior Portfolio Specialist. Her primary responsibility was to manage and underwrite community development activities, including LIHTC, Historic Tax Credits, and other private equity investments in a portfolio of over $140,000,000 in total borrower exposure.

Ms. Edwards holds both a Bachelor of Science in Psychology and a Master of Business Administration from The University of Alabama at Birmingham.
Contact Donyetta at 678-538-9925 or
This email address is being protected from spambots. You need JavaScript enabled to view it.